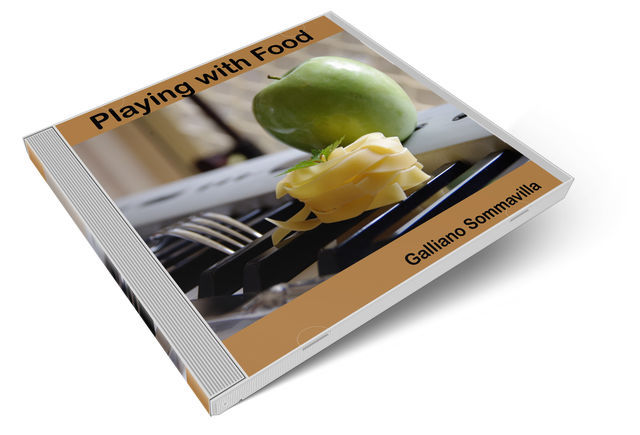 BIO (Click the bio tab to the left/PDF) My entry into the world of music started in earnest as a youngster with lessons from the age of 6 and my own inventions (compositions), even earlier, during my 'highchair' years. From those early beginnings and subsequent influences over time I have endeavoured to embrace the world of music and develop and mature my musical style to what it is today.
Influences early on of contemporary (world) rock sounds of the 60's and 70's, as well as my piano (piano lessons) solo genre pieces, baroque, classical, romantic and the like, began to shape my style and musicality of my works to this day. Obviously and fortunately I have been enriched by many other genres, songs (and artists) which I discovered or heard or performed over the years and just recently (better late than never) a more healthy respect for American jazz.
In essence I believe my (original recorded) music to be an honest, enjoyable and more specifically an evocative blend of instrumental tunes, a soundscape/piano (soundtrack) of sorts,almost ethereal with a fresh and original gastronomic style,whether be part solo or ensemble.
From my first music release in 1996 'Rain in my Bathtub' (17 track instrumental), through to my first published cookbook, 'Playing with Food' (Cookbook and Music cd) in 2006 (currently SOLDOUT! but a reprint expected in 2017) and my second published cookbook, 'Music to Dine For' (Cookbook and Music cd) also SOLD OUT, released at the end of 2008.
Other Album Releases including; "Music to dine For", "Beach Holiday" (2012) and "Playing With Food", "Welcome to my side of the World" (2013)
*all albums are available to purchase from this website..just go to my 'SHOP/PURCHASE CD'S' Pages 1 & 2
**Some albums are also available on iTunes ....there is a dedicated itunes button/tab on this website..press and it will take you to my itunes page
The music from all these individual releases lends itself to a variety of styles, I believe, and interpretations of popular, classical and especially modern contemporary genres. All of my original pieces have specific elements within the foundations which I hope will engage and inspire the listener.
I hope this glimpse into my artistic and music life will enlighten people, just a little, into my musical persona. I would often fill glasses with differing amounts of water and discover new sounds, new notes, I would have been 3 or 4 years of age. My mother started to take me to piano lessons at age 5 or 6. I was never forced or anything like that, just an interest in the instrument, even at that early stage. Growing up I continued to discover new musical adventures, some continued lessons, school musicals and the like..school productions and solo performances, early childhood performances.... in the end, create my individual musical being, my unique slant of musicality.
I have performed in Melbourne now for over 3 decades, in a myriad of musical guises, performing (bands,duos), teaching.. but predominantly as a solo pianist in many of Melbourne's hotels, clubs, bars and restaurants.
---
---
It hasn't always been about the music though. Since my first gig in my late teens, until now, I have survived, like many, many others in other aspects of life, in jobs that have helped pay my way, find my way, some jobs you'd rather forget, some I have actually really enjoyed (the food industry), through times of struggle and sometimes despair, yet I have emerged the other side a stronger and much more grateful and humbled person and musician.
... After a 15 year residency as pianist in The Atrium Bar @ Crown Casino, Melbourne, I am continuing the Monday gig tradition playing in 'The Waiting Room' @ Crown Casino, every Monday* from 5pm-9pm ( *check out my gig guide)
"If Music be the Food of Life, Play on......." From Shakespeare's Twelfth Night, 1601......

....."Galliano (Sommavilla) is about to embark on a concept Cd which combines his talents as a very fine pianist/ composer and as a lover of all things gastronomic....Galliano's fine cooking combined with his fine listening music........ "Australian Music Abroad-Popkomm 1998-99"
....Galliano Sommavilla?s new volume marks a pivotal achievement as something that is part of a musical journey from a year long task of creating new songs each day. Though daunting at times, the result is a very engaging, diverse, and fluid mix of world jazz, fusion, electronica, new age, and down-tempo/chill-out compositions that never go out of style or fade into oblivion....... (Matthew Forss, Music Journalist USA)
Food has played an important part of my being and it is evident more so now with the work that I have produced recently, with my cookbooks for example, and fortunately I am hoping to produce more (through Brolga Publishing) with some on show (some sample recipes and mp3 music available for download as well)
Wecome to my music and food.........music and food for the soul and senses.... relax, listen and enjoy.
I truly hope you enjoy what I have to offer! Many of the 'buttons' on this site are interactive and once clicked will open other pages and sites, including iTunes, Soundcloud,'songaday' ect. Just waiver your mouse over the tab/button and/or images/jpegs (images will increase in size),click and another page will open.
---