WELCOME TO THE STORY OF 'ONE SONG'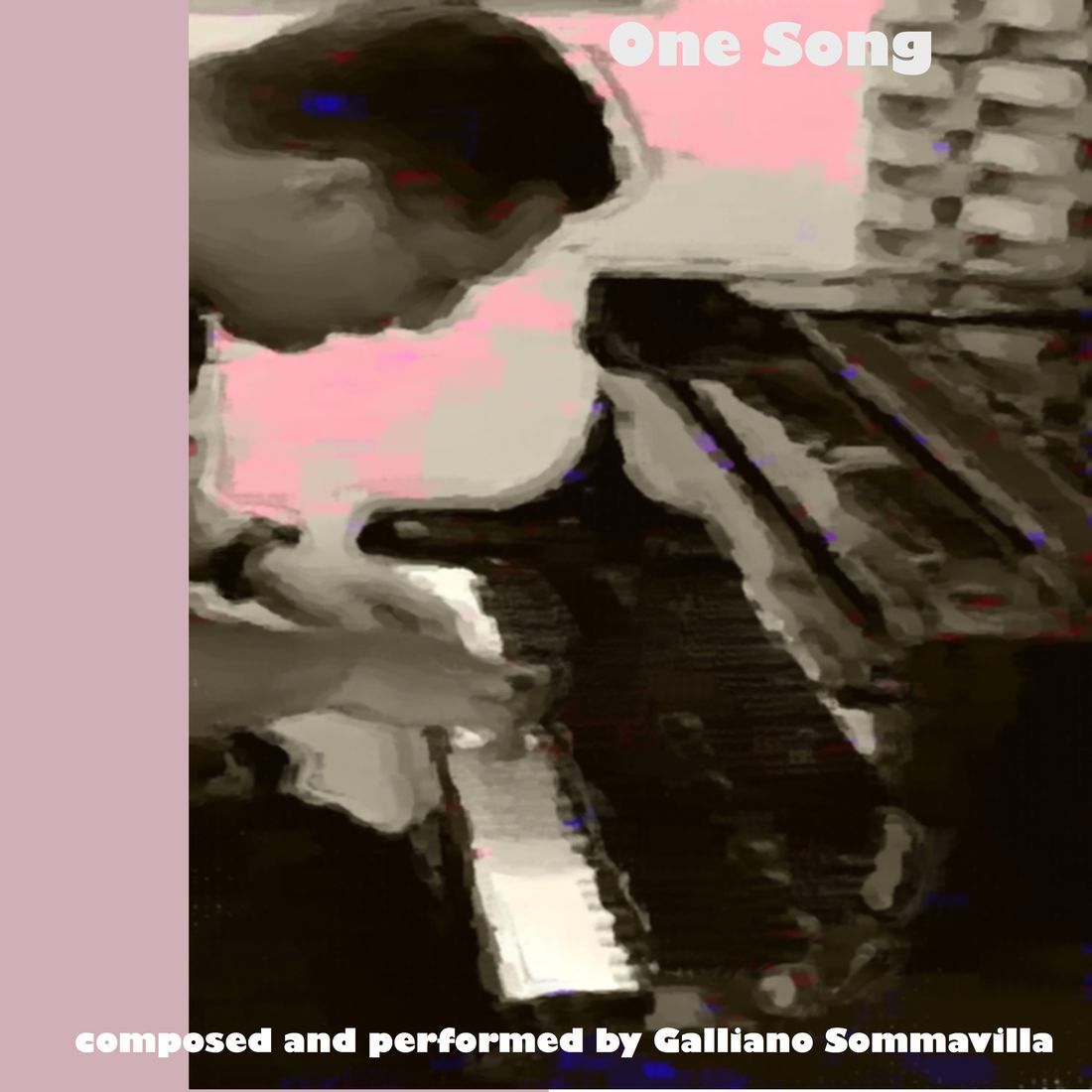 In late 2019 I was toying with the idea of recording a solo piano album. Over the years, many of the patrons at my gigs were always enquiring whether I had any albums/recordings of me just on piano, playing in the style they were accustomed to hearing and to which I had spent a life long pursuit, comfortable in myself and my style of performance. It was never about perfection. I would never get to that level anyway, nor was it a goal. It revolved around passion, endurance, integrity, happiness, gratitude, thankfulness.
...."Nothing that has a soul is perfect. When life weaves a spirit bead into your very fabric, you may stumble upon a wholeness greater than you had dreamed possible before".....
- Rachel Naomi Ramen, My Grandfather's Blessings
Even though my debut album 'Rain in My Bathtub', released in 1996 contained a couple of solo piano pieces, Bow Fly, for one (listen here) the majority of my musical recordings thereafter were in the instrumental ambient, chill, downtempo, electronica arenas.
It was then decided on the crazy notion of attempting to record a solo piano, improvisational one take performance, around 40-50 minutes in length, and to call it.... One Song.
I was always comfortable in long periods of improvisations at my gigs and thought that it may develop into a fully fledged recording of sorts sometime in the future.
December 2019 I started 'Googling' to find suitable recording studios 'near by' that had a Grand Piano as prerequisite. After some initial searching I came across Martin Wright and his recording studio Move Records, in the leafy suburb of Eaglemont, north east of Melbourne, not that far from home.
And the Yamaha C7 Grand Piano. 227cm. Lovely long strings. Wide Overtones. Rich and Full. Very Responsive. A fine Grand Piano. I had played them before.
I had played the majority of my gigs over my career on Japanese (or Korean) pianos. Most of the venues in Melbourne that had pianos were usually Japanese (Yamaha or Kawai) or Korean (Young Chang). I am certain that many European pianos existed as well at the venues, but I don't recall many or any with Steinways and Sons, Bluthners, Bechsteins etc.
In my 21 year tenure at Crown Casino, Melbourne, probably around 2000 gigs, I have performed on a Yamaha G2.
The Japanese pianos are different sonically and feel-wise than European pianos. To some degree they are brighter in tone than European pianos. European pianos demand a different approach and touch.
I have had the good fortune though of playing some absolute high quality European Grand Pianos, but most notably the Fazioli brand (produced in Sacile, northeastern Italy) of Grand Pianos, at the showroom in Milan. If ever the opportunity arose, that would be my ultimate piano of choice, but at $130 000 starting price, that may be a stretch!
Its not just the Japanese and Europeans at the forefront of producing magnificent instruments. Here in Australia (Sydney) we have the beautiful, handcrafted and uniquely Australian Grand Piano, Stuart and Sons, including the worlds first 102 key piano. The one that I was fortunate to play on was just sublime. Another fine instrument. Amazing clarity and tone.
I was also able to assist in the purchase of a Feurich (French Designed) Semi-Concert Grand for a venue that I performed at regularly. A beautiful, quality Grand Piano, almost as long as the Yamaha C7 at 218 cm, with a rich sounding, enduring tone and oh so wonderful dynamic possibilities.
In the end I decided to go with Move Records and the Japanese Yamaha C7 Semi-Concert Grand.
We decided on a date, 18 January 2020. Early Afternoon.
After arriving at the studio, some microphone placements, a couple of notes on the piano just to familiarise myself slightly with the instrument, Martin approached the subject of what exactly I had envisaged with todays recording.
I explained that I wanted to perform for around 40-50 minutes in one continuous take. I also explained that I was going to attempt this no more than twice. In the event that it didn't work after two attempts I would abort the recording, pay what was required for the session, thank him for his service and forget about the notion of One Song completely.
I had no idea what format or which direction I was headed. I just wanted to see whether my fingers, body and mind could tell a story. I sort of had a key in mind though. Whatever the first notes heralded was the journey that it was to take me. An improvisational musical journey on a tightrope, of sorts.
The uncertainty of whether I could produce something from scratch without making any mistakes for around 50 minutes did take its toll on my confidence. There were to be no edits. No overdubs. There are many many pianists I know that would find this sort of improv very easy, I am not one of those! Yet I was confident in my ability and approach to the unknown.
With this in mind, Martin headed to the recording booth, and after a couple of minutes waved his hand as to commence, I took a deep breathe and the musical journey began.
After 42 minutes, the first attempt, a deep sigh of relief, One Song was born. 1.07pm-1.49pm.
This endeavour was an unknown journey, via composition, surrounds, commitment, emotion and soul.
That night, Martin had sent me the music file. After the first listen and finding comfort and relief in what I had produced, I thought to myself, could I do it again?
I was very happy to learn that the studio also was able to produce the physical copies. I supplied the artwork.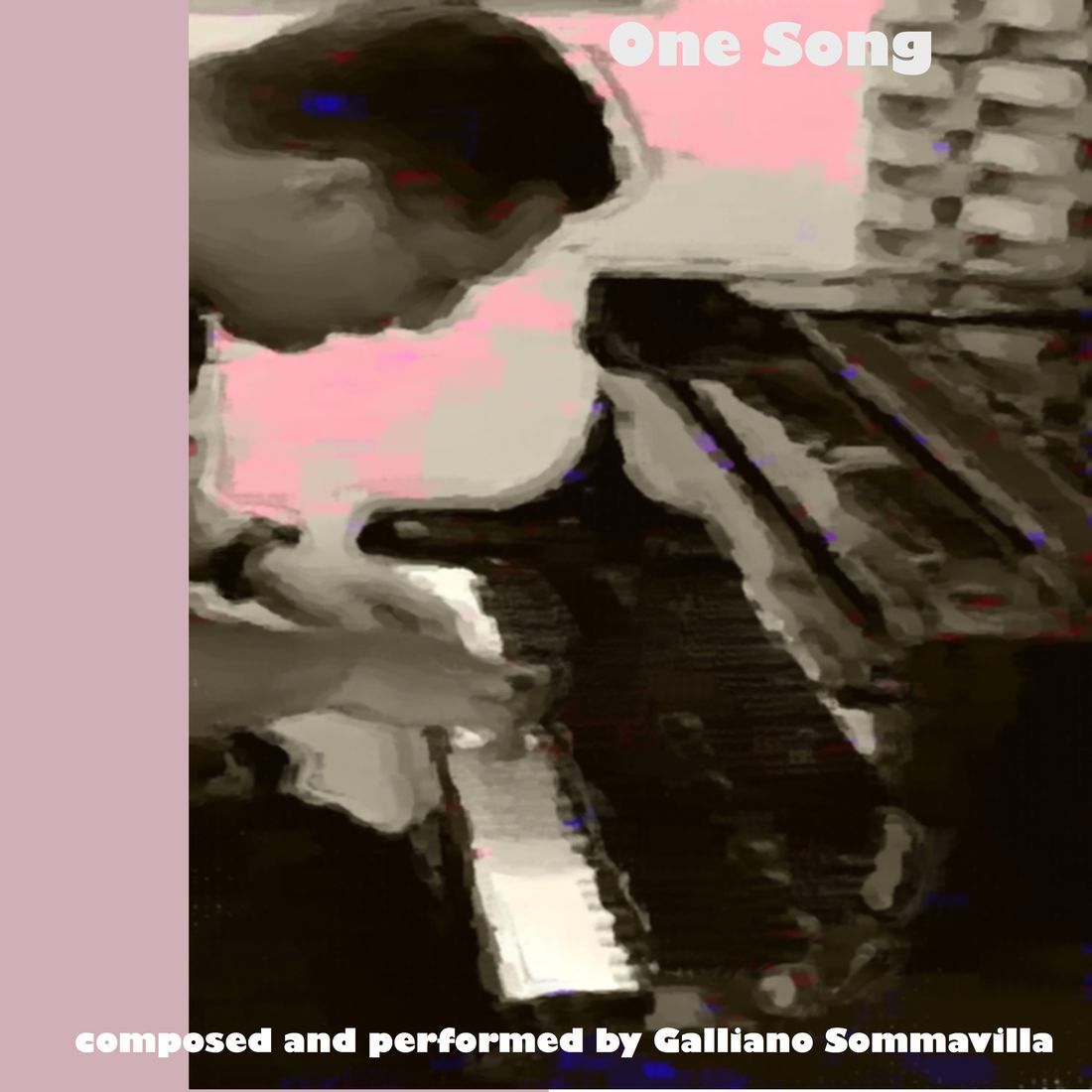 The plan then was to produce/record a One Song album one every 2 months, 6 for the year. Crazily I thought maybe 12 for the year, one a month!
In the end, 5 albums were produced, up to May 2020, until Covid took hold of the world!
I was very fortunate that all the other One Song Albums were created on the first attempt.
"The Function of music is to release us from the tyranny of conscious thought" - Thomas Beecham
As of April 2021 I still have great intention of doing more of these albums. Nothing has been scheduled but I am determined to produce more.
It is fair to say that Covid has put a dent into my musical and mental psyche. It has been almost a year since my last gig. Somehow I have felt my soul in isolation, sometimes isolation is good for the soul, but not this time! It has affected my musical, physical and spiritual being. I suppose it is hard to explain.
I very much hope I will return soon to Move Records to continue my One Song quest. I have a relationship with Martin and with the piano. Originally the crazy thought was to record a different One Song album at a different studio on a different piano. In hindsight, that could of been a different approach to the project, and more than likely a different result sonically, but ultimately I am more than happy with the results at the one studio, on the one piano, with the one engineer., within the one environment.
For those interested......detuned to 432hz...something I wanted to explore and something that, I believe, has validity. For many others, a conspiracy theory! Each to their own. I went with it, explored it and decided that it would be part of this particular One Song improvisational experiment.
*with regards to the one take and no edits, my wife Maryanne came to the first recording. She was seated on a couch in the same (large) room I was recording. At one stage, probably half way through, I heard a sound, like a 'floorboard' creak, looked up to see my wife coming towards me trying to take a photo. I was already well on my way into the recording session. I think I gave her 'the look' whilst still trying to focus on why I was there in the first place, then when she made her way back to the couch, the floor creaked with each passing step until she sat down again. If you put on headphones, you may be able to hear it, actually I think you can. I laugh at it now. I didn't then!
Thank you for reading. I hope you all have the opportunity to hear my recordings.
You can find the One Song albums for purchase on my One song reviews | Buy page here
Galliano Sommavilla
-----------------
watch the youtube video for 'One Song' HERE
Watch the music video for 'One Song 2' HERE
Watch the music video for 'One Song 3' HERE
Watch the music video for 'One Song 4' HERE
Watch the music video for 'One Song' 5 HERE